THE SUMMER SEASON

2023 IS SLOWLY COMING TO AN END…
Thank you for this season!
After a hot and sunny start in May and June, July and August brought us some rainy weather, but always with sunny days.
We had the pleasure of welcoming guests from all over Europe and again many beautiful and interesting contacts took place here. With the homemade pizzas every Friday at noon, we were able to offer not only our guests but also numerous locals an offer that was actively used. Another record was set with the number of cakes and breakfast rolls sold. What a joy for us!
Once again, our thanks go to the visitors and guests and to all the helping hands.
to all the helping hands.
We are looking forward to the next season and are excited about the future.
Annina and Björn with Nils and Elin and team
THE WINTER SEASON 2022/2023 ENDS!


Many thanks for this great winter season!
Lots of sun, always enough snow, aurora borealis over the stugby, beautiful ice on the lake, exciting activity and most of all lots of great guests, funny moments, exciting stories and lots of joy of life!
Thank you to all our helping hands and thank you to everyone who visited us. We love what we do here!
Annina and Björn with Nils and Elin and team
THE SUMMER SEASON 2022 OPENS!


The days are getting longer, the grass is growing, the birch leaves are showing a delicate green, the sun is shining, the freezer is filled with ice cream – we are happy to officially open the summer season 2022.
We are looking forward to many guests, beautiful encounters and a lively summer!
Welcome to our place!
Annina and Björn with Nils and Elin and team
THANK YOU!

What a great winter season!
Thank you dear guests for your visit, for the great moments, experiences and conversations, for laughing, enjoying and sharing!
Lots of sun, snow, polar lights, shooting stars, peace and quiet, adventures and cosy moments were enjoyed in Tyngsjö Stugby during the past months.
We are happy to have welcomed you with us!
Now we are taking a short break to start the coming summer season full of energy again.
Annina and Björn with Nils and Elin
1 YEAR!


One year ago today we took over Tyngsjö Vildmark. An exciting and challenging time lies behind us. We can look back on great conversations and guests, but also on a quiet and uncertain time due to Covid-19. All the more we are happy about the numerous guests who have already visited us this summer and about the incoming bookings.
One year in Sweden – we feel at home here! Privately, the year has also brought us many gifts – we were able to embrace our daughter Elin on 24.06.2021. We and her brother Nils are very proud of the little girl!
So today we celebrate our first anniversary and look forward to many more years here.
Annina and Björn with Nils and Elin
COVID-19 information
Tyngsjö Vildmark is open, but we have to take special measures due to the corona virus.
We ask you to read our information letter carefully.
Information about the measures:
Stay home if you have any of the following symptoms:
fever, cough, shortness of breath, taste and smell disorders.
Please keep a distance of 2m from the Tyngsjö Vildmark staff and other guests.
The reception is open on a reduced basis, but we are always available by phone.
Check-in as well as check-out is by telephone announcement.
The Café and kiosk will be open from mid-June. Buns can be ordered from us by phone or Whatsapp the day before until 18.00 o'clock.
We ask our campsite guests to leave the showers and toilets clean after use.
The entrance to the service building is limited to a certain number of guests – please follow the instructions on site.
Guests from Sweden are asked to pay via Swish. All other guests are asked to pay by card.
We work with less staff and ask for your understanding for possible waiting times.
If you have any questions, please contact us by phone:
+46 (0)70-286 40 10
We are looking forward to your visit and thank you for your help!
Annina and Björn
We are looking forward to you!
Annina and Björn Gurtner
Tyngsjö Vildmark AB
Tyngsjö Stugby 6
78694 Äppelbo / Sweden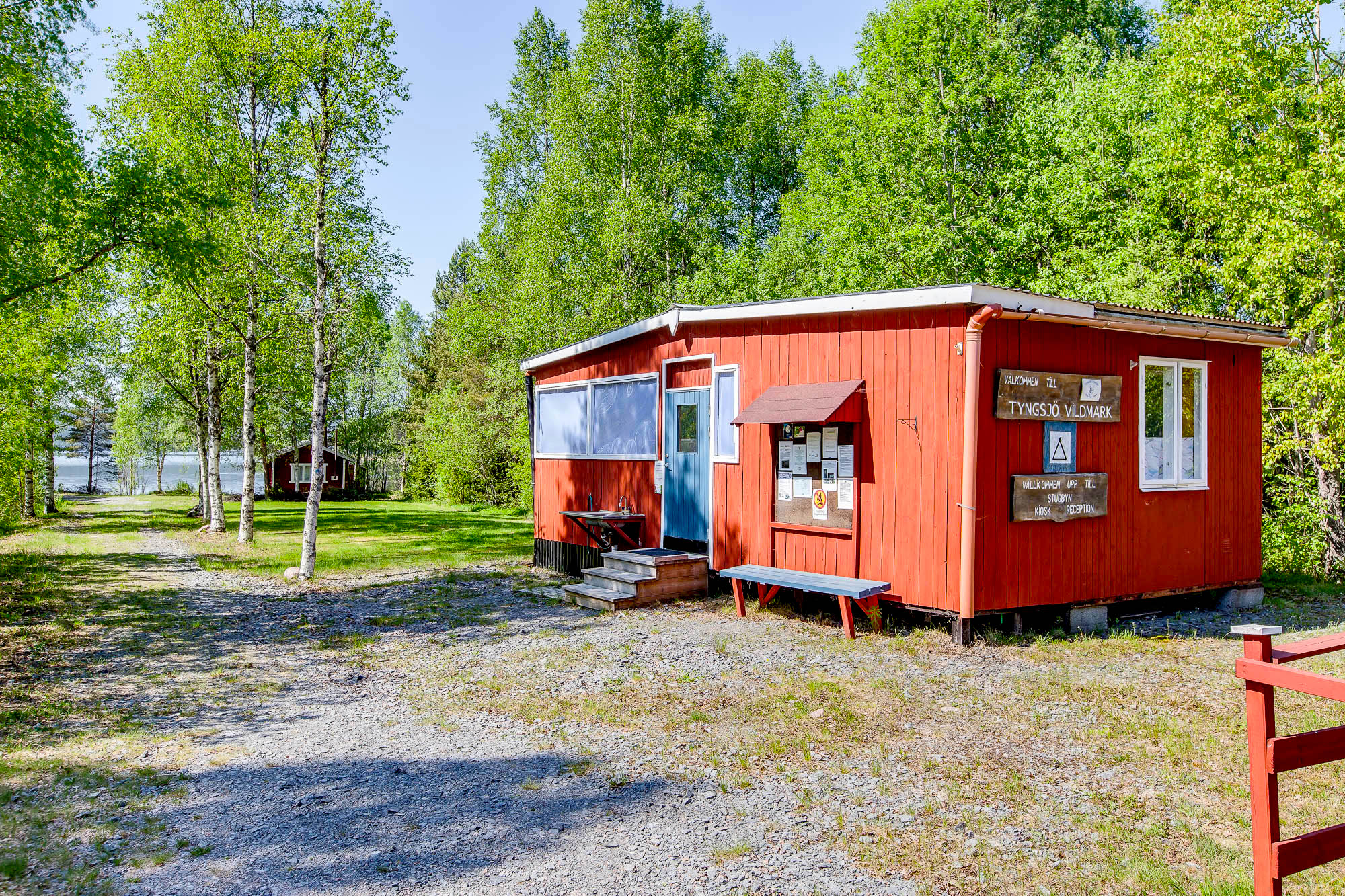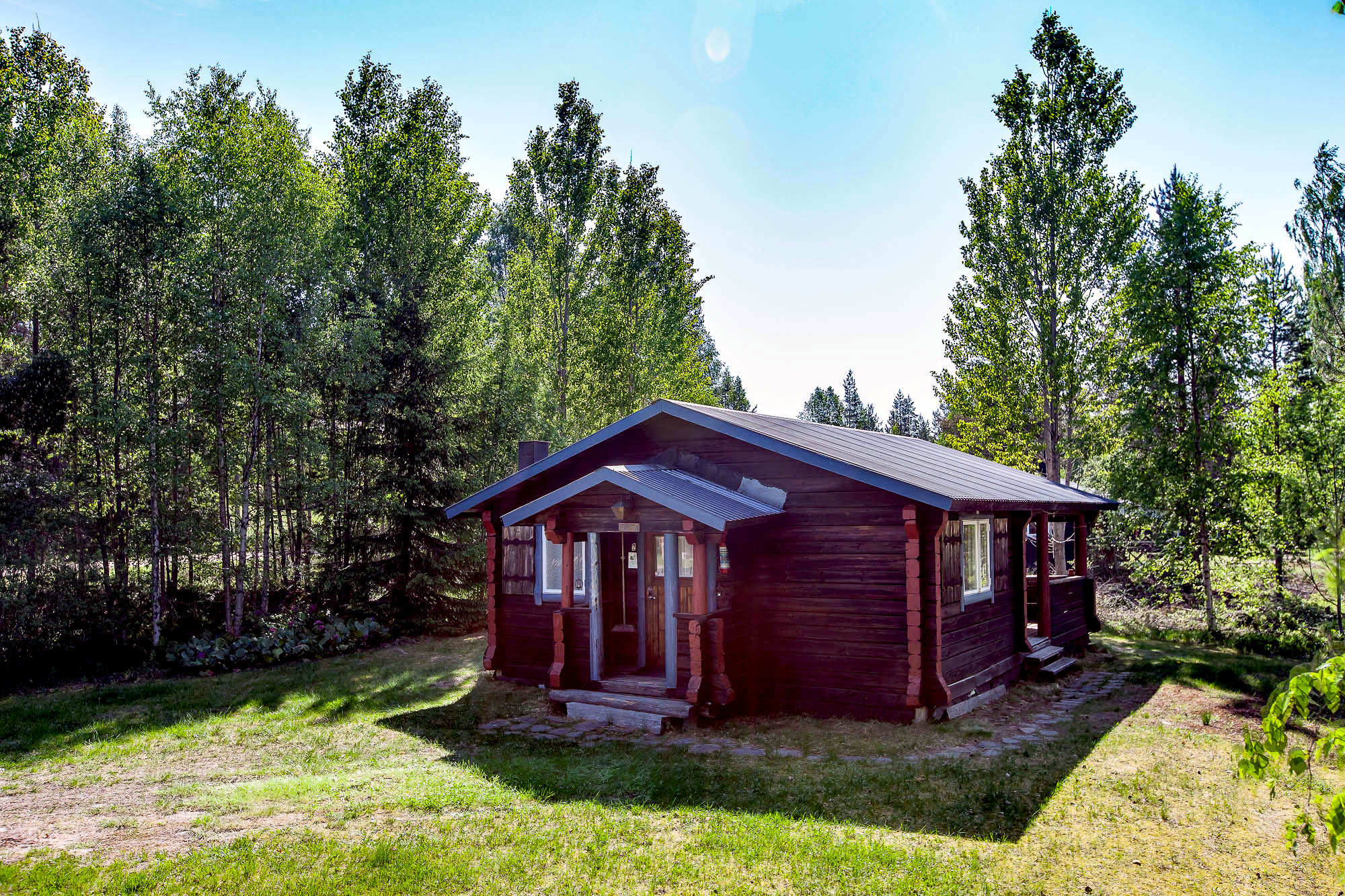 Lovingly furnished cabins
Visit Us
Annina und Björn Gurtner
Tyngsjö Vildmark AB
Tyngsjö Stugby 6
78 694 Äppelbo
+46 (0)70 286 40 10