Tyngsjö Vildmark
Welcome!
Deep forests and many lakes with clear water are part of this rocky landscape in southern Dalarna / Sweden. In the middle of this unique nature, you will find our adventure village Tyngsjö Vildmark with twelve log cabins and a small campground.
As our guests, you will enjoy the pure silence in this beautiful landscape and many possibilities to discover it.
In the summer months you can for example, paddle a canoe or kayak on Lake Tyngsjö or Lake Grundrämmen, do some fishing, even from a rowing boat, or go swimming. There are several biking routes, which invite you to explore the landscape or you can enjoy the silence sitting around a campfire – or we can take you on a wildlife safari.
Around the log cabins and the campground, many blueberries and cranberries can be picked. 
In winter, you can skate on the lakes, go for a snowshoe hike or use the cross-country skis to explore the various trails. Or would you like to go on a trip with a team of sleddogs?
You can also relax in our sauna, which is located directly at the lake Tyngsjö or enjoy a time out at our Vildmarks Café.
Or you can just relax and recharge your batteries according to the motto "less is more".
For companies and groups we also offer attractive and individual possibilities. Please contact us!
We recommend to book early for the high season (June – August and December – February)!
We rent out the log cabins all year round, and the campsite is open from the beginning of June until the end of September.
THE WINTER SEASON 2022/2023 ENDS!


Many thanks for this great winter season!
Lots of sun, always enough snow, aurora borealis over the stugby, beautiful ice on the lake, exciting activity and most of all lots of great guests, funny moments, exciting stories and lots of joy of life!
Thank you to all our helping hands and thank you to everyone who visited us. We love what we do here!
Annina and Björn with Nils and Elin and team
THE SUMMER  SEASON 2022 OPENS!
The days are getting longer, the grass is growing, the birch leaves are showing a delicate green, the sun is shining, the freezer is filled with ice cream – we are happy to officially open the 2022 summer season.
We are looking forward to many guests, beautiful encounters and a lively summer!
Welcome to our place!
Annina and Björn with Nils and Elin and team
1 YEAR!


One year ago today we took over Tyngsjö Vildmark. An exciting and challenging time lies behind us. We can look back on great conversations and guests, but also on a quiet and uncertain time due to Covid-19. All the more we are happy about the numerous guests who have already visited us this summer and about the incoming bookings.
One year in Sweden – we feel at home here! Privately, the year has also brought us many gifts – we were able to embrace our daughter Elin on 24.06.2021. We and her brother Nils are very proud of the little girl!
So today we celebrate our first anniversary and look forward to many more years here.
Annina and Björn with Nils and Elin
We are looking forward to you!
Annina and Björn Gurtner
Tyngsjö Vildmark AB
Tyngsjö Stugby 2
786 94 Äppelbo / Sweden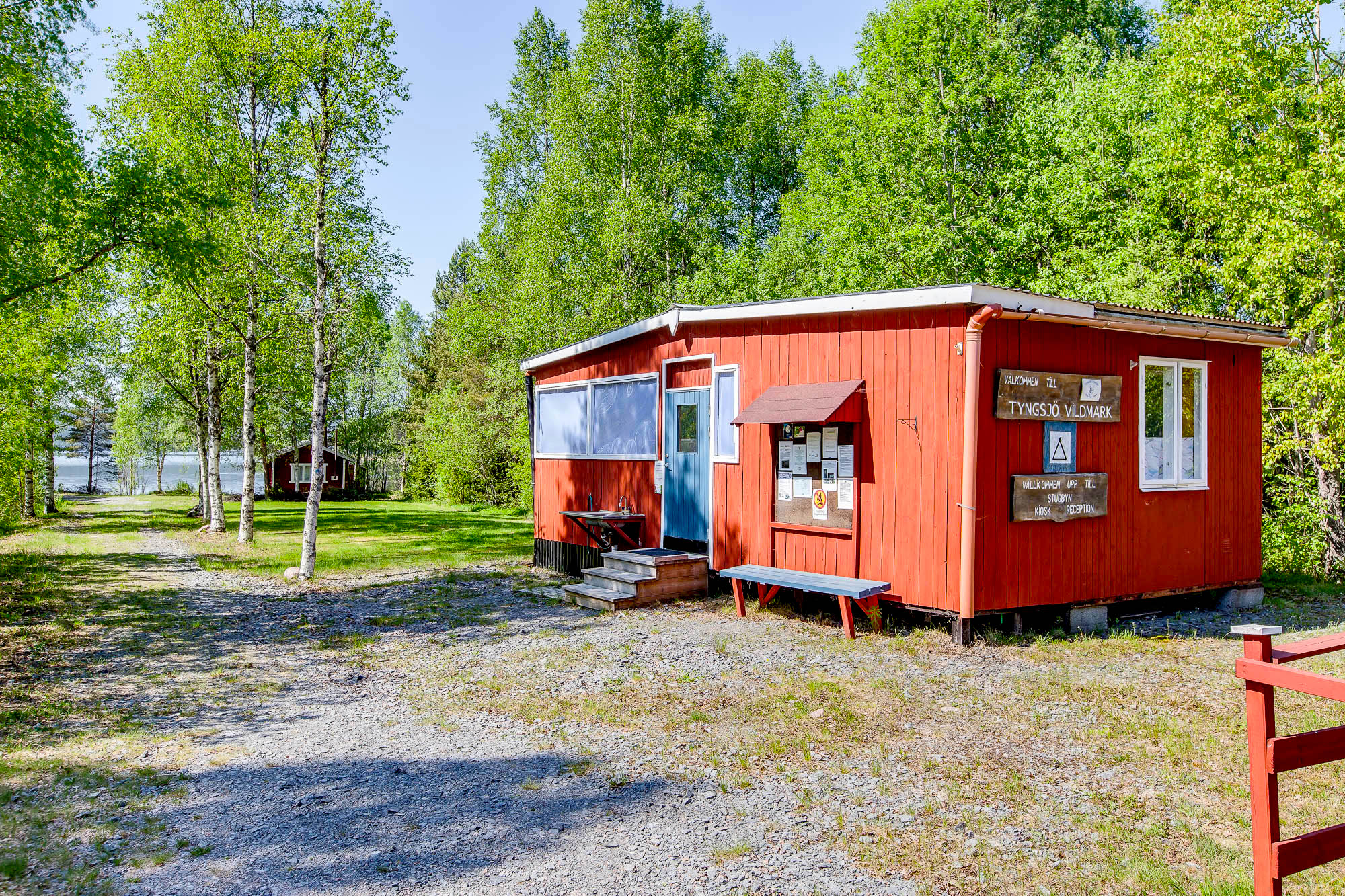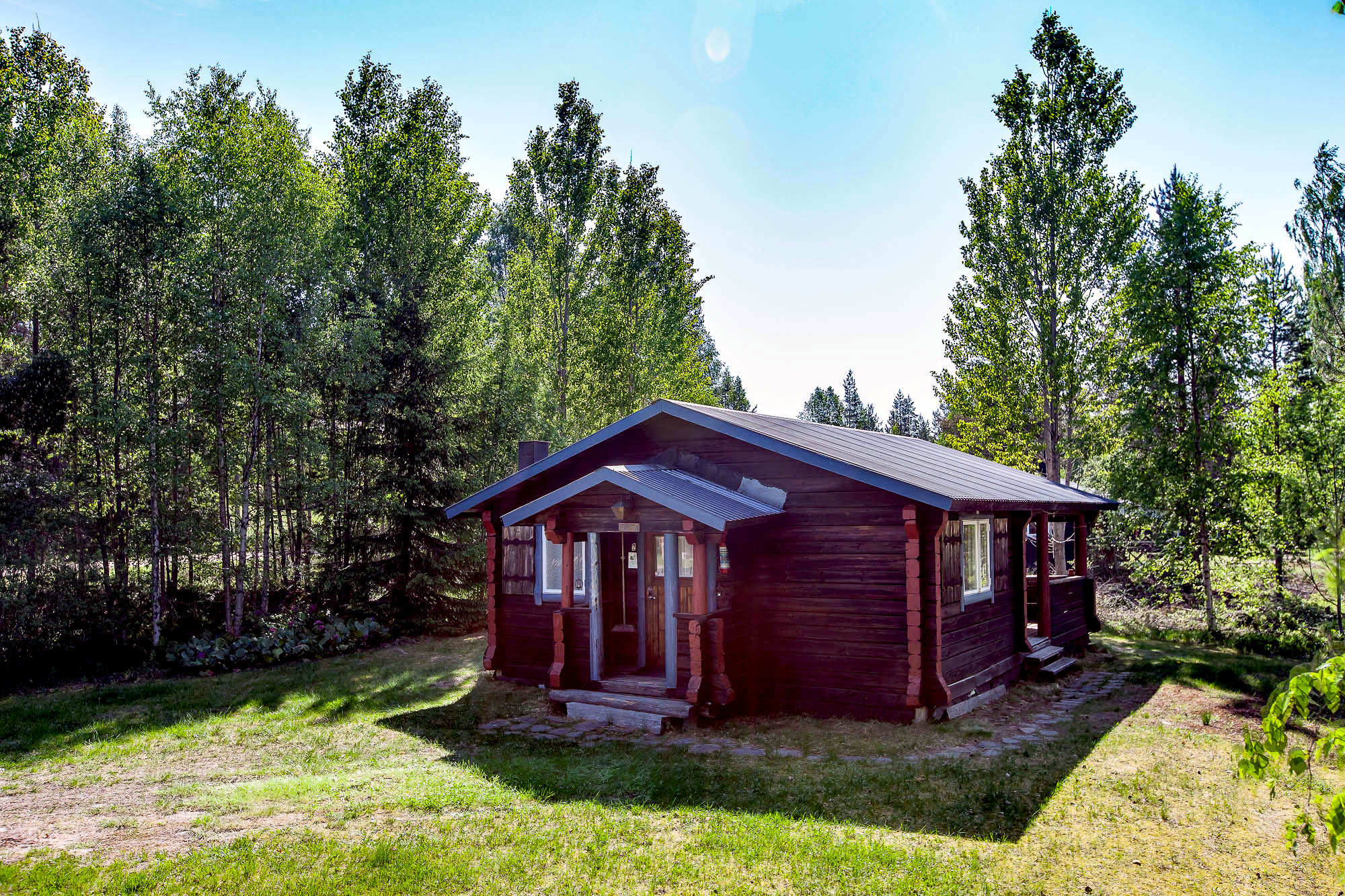 Lovingly furnished cabins
Visit Us
Annina & Björn Gurtner
Tyngsjö Vildmark AB
Tyngsjö Stugby 2
78 694 Äppelbo
+46 (0)70 286 40 10